How to Build!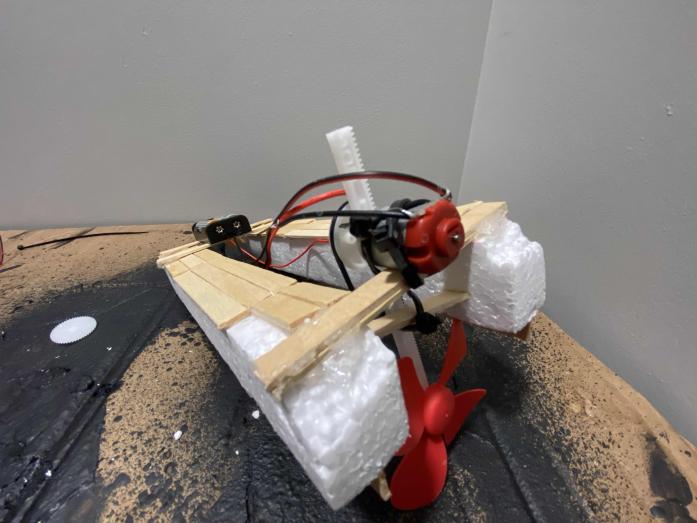 - First cut up the foam into two pieces to make the pontoons.
- Then glue them together and use the popsicle sticks to connect the styrofoam.
- Attach the motor using the given zip ties to the back of the boat.
- Add the battery pack to the front of the boat using glue.
- Add a pulley system to the motor using the plastic cogs so that motor is not in the water.